Pet insurance is always a hot-topic when clients come into the consulting room with their pets. As a small animal veterinary surgeon, I've certainly noticed more and more pet owners struggling to know whether their selected policy gives adequate cover once they've purchased it over the past few years. As pet insurance is a financial product, it comes under the regulation of the Financial Conduct Authority. This, unfortunately, limits what advice and recommendations can legally be given by vets unless they undergo training and checks by the FCA.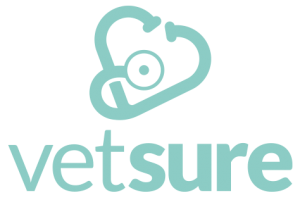 There are far more insurance providers in the pet insurance market than ever before and also a broader range of products available. This is fantastic for consumer choice and competition but the flip-side of this is that each and every policy has minor small-print differences that can make a big difference if an insurance claim needs to be submitted. When your beloved companion is feeling out of sorts you don't want to be worrying about bills for veterinary care nor about complex pet insurance claims procedures. Emotions can potentially be running high without those added pressures complicating a situation. You need reassurance and support so here are some key questions to ask your pet insurance provider, preferably prior to purchasing a pet insurance policy.  The answers provided in italics only apply to pet insurance policies offered by Vetsure.
Pet Insurance – the questions you should ask insurers
Will ongoing conditions remain covered each year? Vetsure policies are cover for life, so ongoing conditions will continue to be covered each year (provided you continue to renew your policy and your premiums are kept up to date).
Does the vet fee limit relate to each condition or is there a maximum for all conditions? Vetsure policies are per condition per year e.g. on the Premier Plus Policy you can claim up to £5,000 for each unrelated condition per year.
What is the excess? What is the co-payment and when does it apply? Vetsure can tailor your excess to suit your budget – either £69, £109 or £149. Pets over the age of 8 years will require a 15% 'co-payment' towards the cost of each claim.
Does the excess need to be paid only once or every year for ongoing illness? Vetsure will only charge the excess once per unrelated condition!
Will your vet allow 'direct claims' from the insurer? Vetsure-accredited practices are happy to accept 'direct claims' from Vetsure.
As a member of the Vetsure-accredited network and a veterinary professional, I am authorised to discuss and introduce Vetsure policies but still, am not allowed to discuss other insurance companies' products in either a positive or negative light. I truly believe that pet insurance is a very wise financial product to purchase and that 'lifetime cover' provides a more comprehensive form of cover over the lifetime of your pet than a 'time and benefit limited' policy does.
REMEMBER
Always read any policy documentation carefully to ensure it meets your needs. Always answer the insurer's questions to the best of your knowledge.
Take a look at reviewcentre.com to see what customers are saying about Vetsure.
Andrew Monchar, Director, Two By Two Veterinary Centre